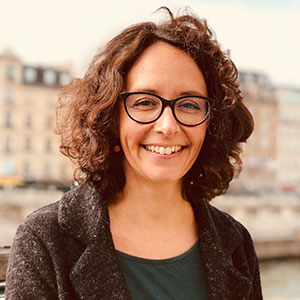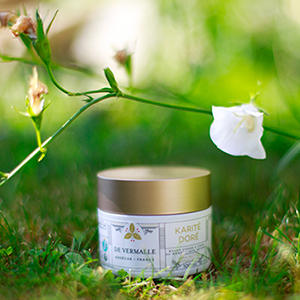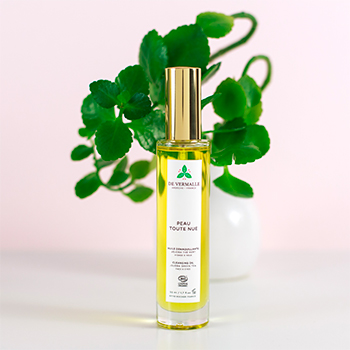 Who is at the origin of De Vermalle ?
My name is Mélanie Philibert and I was born in 1975. Since 2008 I have been dedicating my life to the recognition of a new, healthier and more reasoned cosmetics.
Trained as a cosmetic formulator, I am passionate about finding solutions for distressed skin. Being myself concerned, in turn prone to acne and then rosacea, I only wish to put on my skin truly natural, well thought-out and authentic care for several reasons:
NATURAL : because one day I read a study that said that 75% of what we put on our skin passes into our bloodstream. I also experienced this directly with a treatment that I felt the taste in my mouth when I applied it to my arm. From this observation it has been impossible for me to think of applying an ingredient to my skin without thinking of the consequences on my health.

That's why I read and decorticate the labels of all cosmetics and invite everyone to do so. I always say that only the list of ingredients tells the truth about the quality of a cosmetic.  


WELL THOUGHT :  I am convinced from personal and professional experience that our skin must be used to the minimum in order to be able to flourish and that the frenzy of consumption in today's world goes against its respect. There is still very little on offer in cosmetics that combines simplicity and pleasure of use, total transparency of formulas, practicality and multiplicity. I wanted to propose a short, multifunctional and practical offer for the whole family.


AUTHENTIC : the origin of the ingredients, the quality of the relationships with the partners we work with, the reasonableness of the project and the desire to advance natural cosmetics are the 4 fundamental values hidden behind De Vermalle. With the help of my husband, Jean-Yves Vellino, who did all the graphic work around the range (product labels, website...), we belong to this self-taught and voluntary generation that works tirelessly with passion to enhance the value of the noble products we believe in.
We are also very keen to meet the demand of beauty professionals, beauticians and masseuses. They have very little choice in 100% natural cosmetics. We therefore offer large formats of all our treatments in order to offer the possibility of working in complete confidence to this profession which is very exposed to cosmetics and which is developing more and more professional illnesses linked to the use of problematic ingredients in cosmetics. 
With De Vermalle a real alternative is possible!
Mélanie